Menu Builder
Keep your menu current! Menumill's powerful Menu Builder allows you to visually create your menu with drag-and-drop simplicity. Create multiple menu sections, drag items into sections to add to your menu, drag items within sections to reorder. We'll spare you all the industry buzzwords - we focused on its ease of use.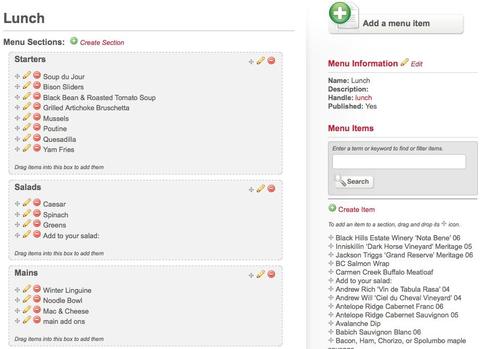 ---
Drag and Drop Menu Creation

Drag an item into a section to add it to your menu.
---
Reorder Menu Items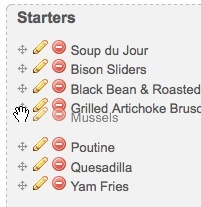 Reorder items within sections with drag-and-drop simplicity. No need to update any HTML code or call in your designer for changes.
---
Reorder Menu Sections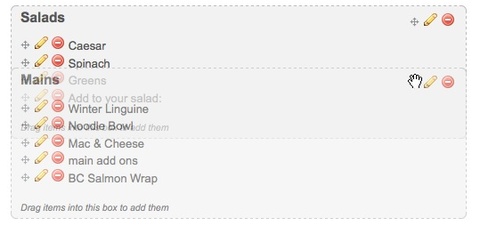 Want your Entrees to come before your Salads, drag the menu section up and call it a day.