Simple content management
Menumill makes it easy to keep your website up-to-date. Edit content with our intuitive WYSIWYG (What-You-See-Is-What-You-Get) editor. Add images, links, lists - you have complete flexibility. No technical knowledge required - if you can write an email, you can manage your website.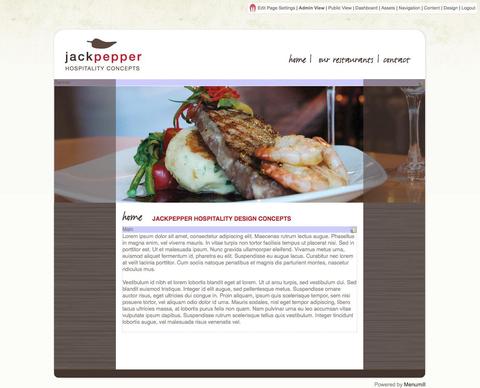 After logging in, you can navigate your site in Admin Mode. Admin Mode overlays the Menumill toolbar (at top), and outlines blocks of content that can be edited with our built in WYSIWYG editor.
---
WYSIWYG Editing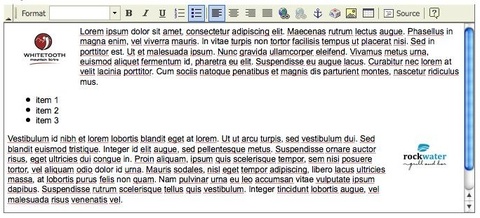 Editing content is as easy as writing an email or word document.
Our WYSIWYG (What You See Is What You Get) editor enables you to edit content and add images, links, lists, text formatting - all within a simple and intuitive interface.
---
Content Blocks

Unlike other CMS tools that only allow a single block of content with a page, Menumill supports named content blocks on the page. This provides unlimited design freedom for page layouts and design.
---
Sitewide Content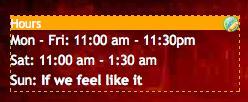 Do you have content that you would like displayed in multiple places on your website? Menumill's sitewide content blocks allow content to be used across your site, and managed in a single place. Most other CMS systems would require this content to be hardcoded into templates - but Menumill makes it simple.